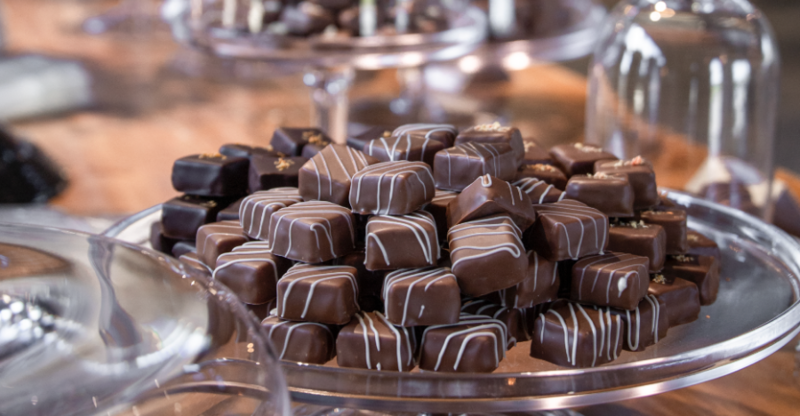 Chocolate pieces from Kvarstad Sjokolade. Photo: Kvarstad Sjokolade.
Highly recommended - book today:
Local tastes and norwegian traditions
Departure dates: On request

PRICE: On request
Join us for a journey in lush landscapes, with green meadows and abundant gardens where you experience tasty and delicious Norwegian food. Our journey to Norwegian farms, local producers and charming hotels gives a valuable break in a busy everyday life. During this trip you can enjoy yourself among local producers, farms, situated on the shores of Lake Mjøsa and enjoy the fresh air and quietness under the steep mountains of Jotunheimen.
Highlights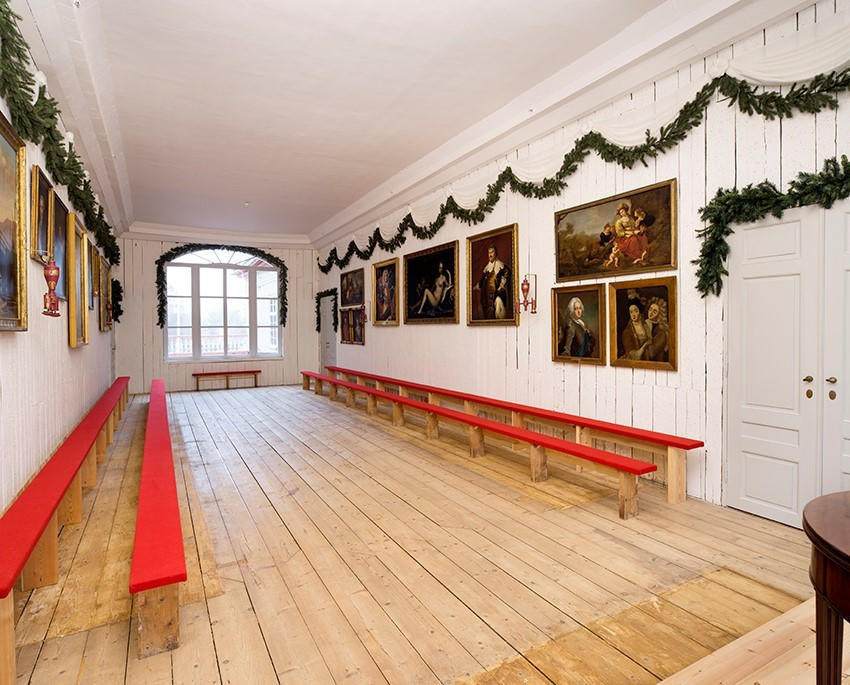 Enjoy one of Norway's most important national symbols, the Eidsvoll Manor House. This is the place where the Norwegian Constitution was drawn up and signed in 1814.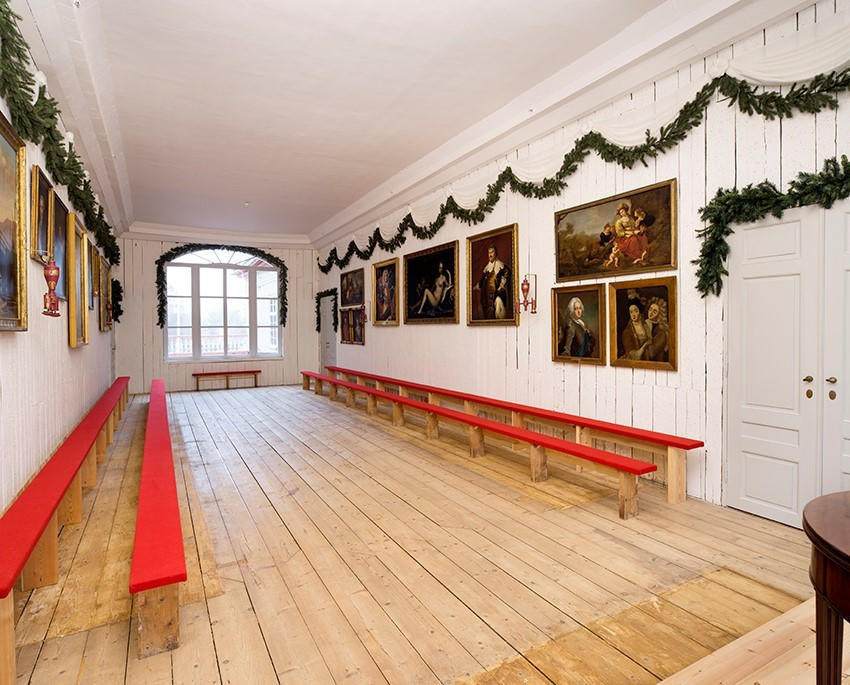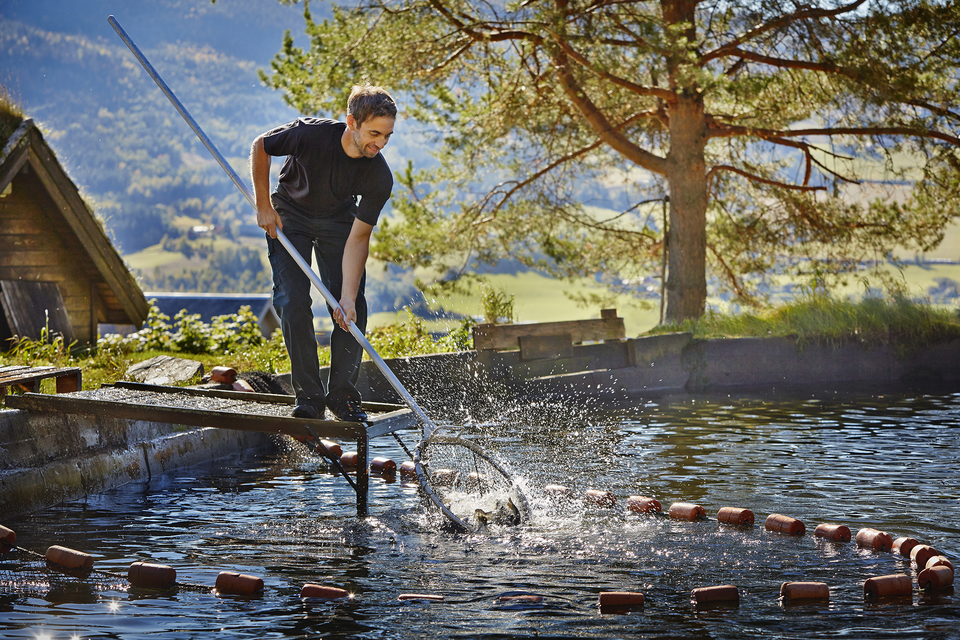 Local tastes and traditions. We will experience the Norwegian tradition fermented fish (rakfisk) in one of the fisheries in Valdres. Nordaker Rakfisk has won several awards for their production.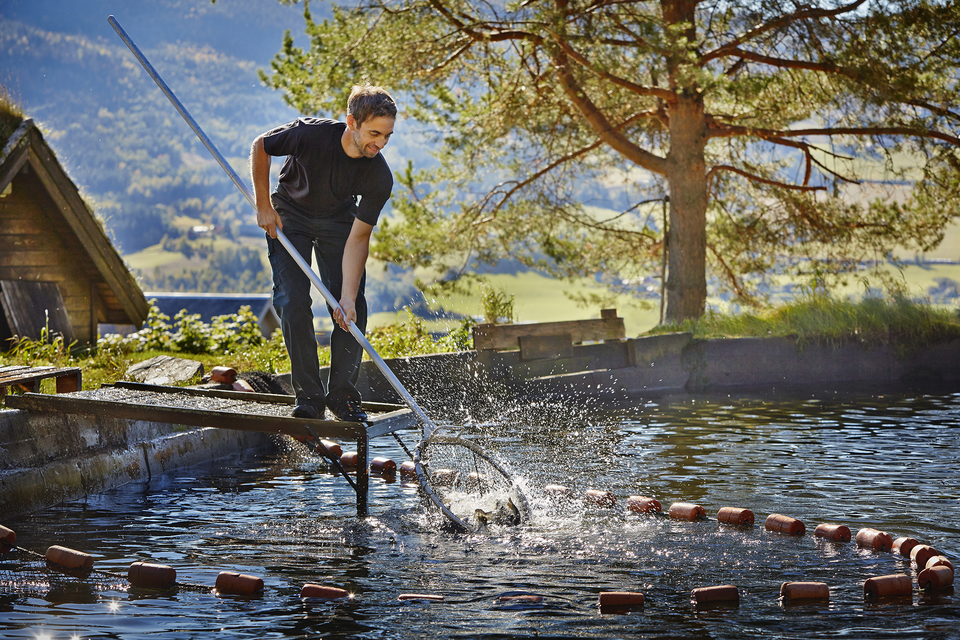 From the fishery at Nordaker Farm. Photo: Nordaker Rakfisk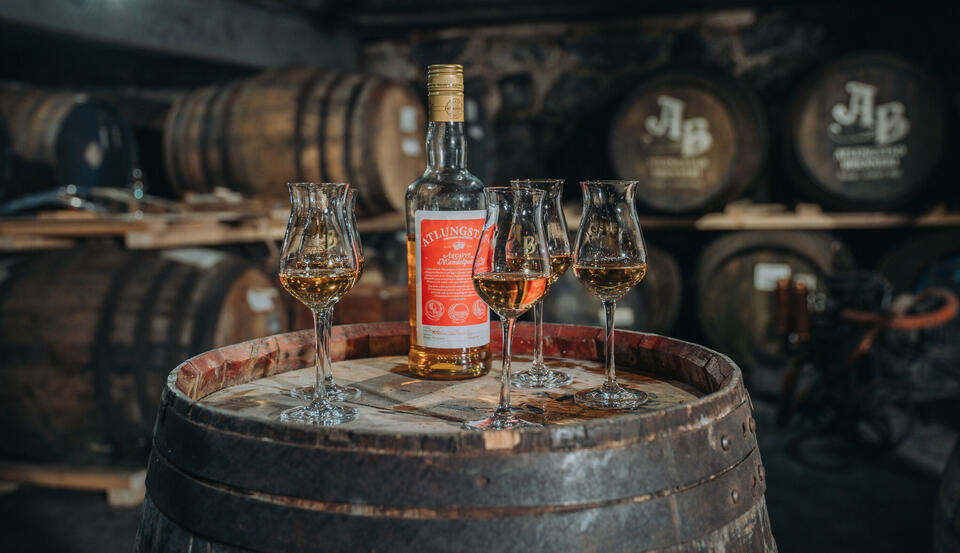 Get to know the Norwegian traditional liquor aquavit and Atlungstad distillery's 150 year old history.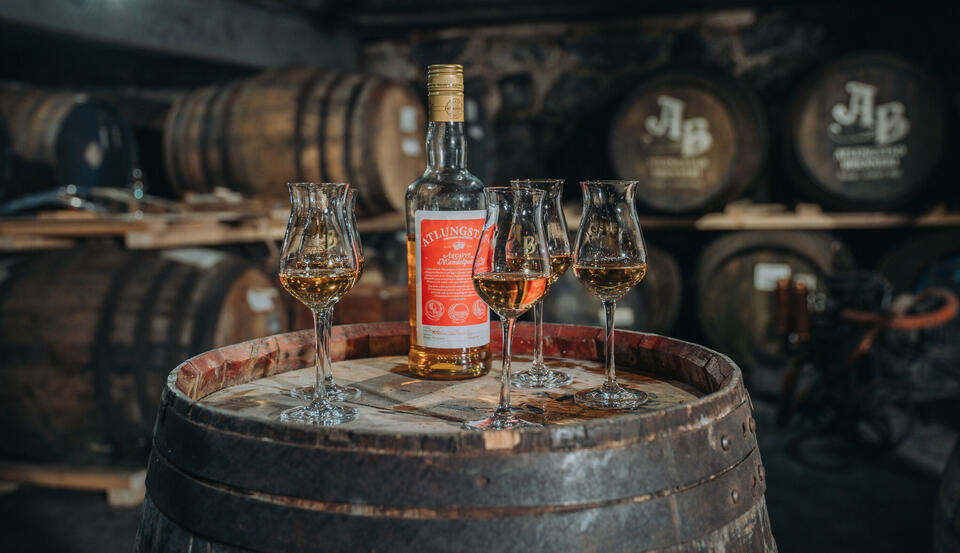 From the aquavit tasting at Atlungstad Distillery. Photo: Atlungstad Distillery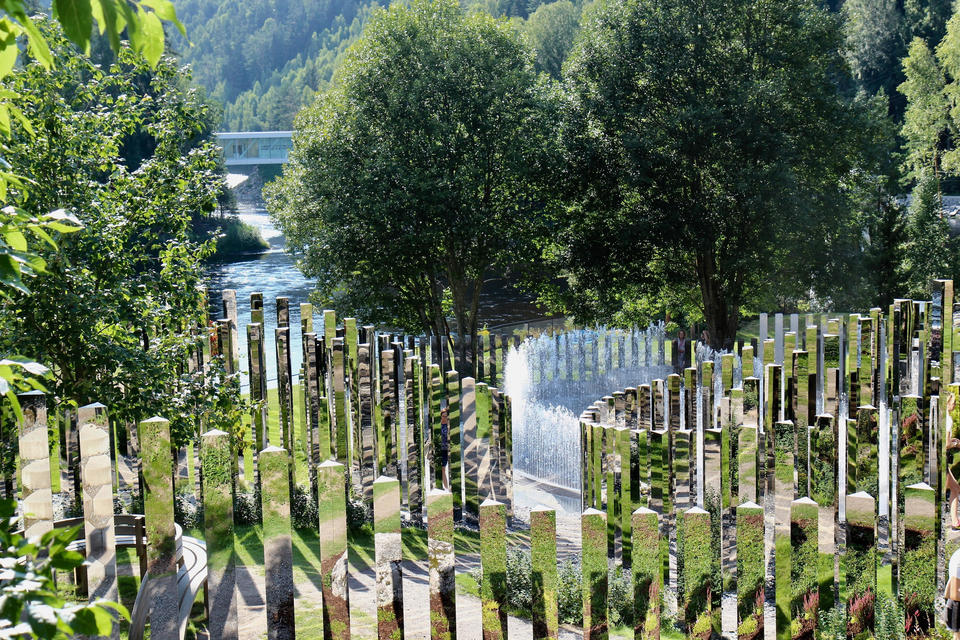 Path of Silence by Jeppe Hein. Enjoy a spectacular day at Kistefos Museum. You also see the famous The Twist in the background.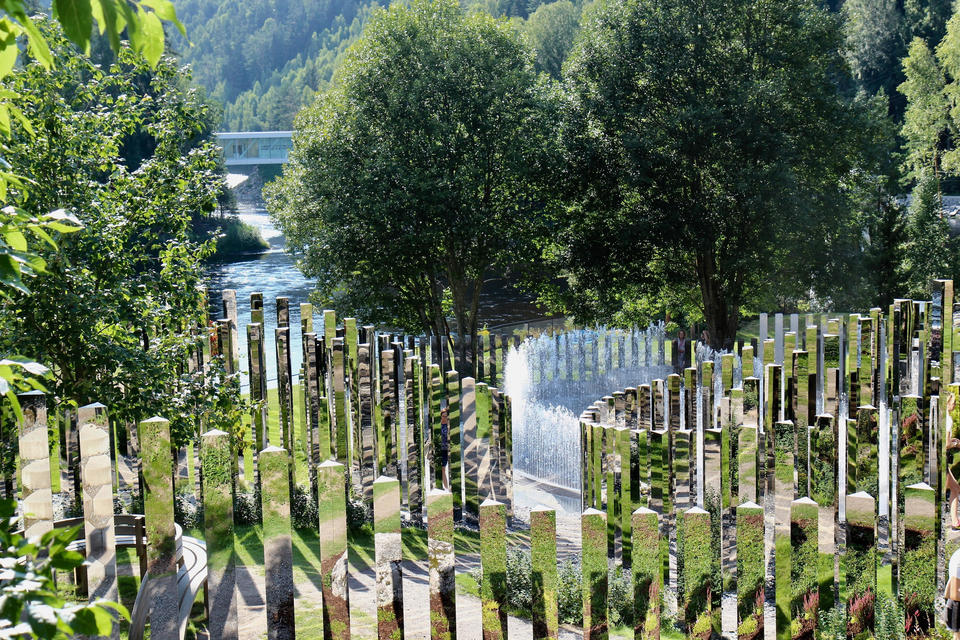 Photo: From Kistefos museum. Arvid Malde
Hand-picked pearls of eastern Norway
 
We have carefully chosen places and sights that is worth a visit. Explore our chosen, recommended pearls of eastern Norway in the map below. 
Below you'll find our recommendations for this itinerary marked in red. White markers shows you other possibilities and their location.
Norwegian cuisine
Day by day
Duration
4 days and 3 nights
Destinations
Oslo / Hamar / Valdres / Hallingdal / Jevnaker / Oslo
Accomodation
Wood Hotel by Frich's
Gomobu Mountain lodge
Thorbjørnrud Hotel
Additional costs
Single room
Flights or other transport to/from Norway
Want to add a night in Oslo? - All costs are extra.
Included
Transportation in comfortable tour bus/coach
English speaking tour leader
3 nights in double room with WC/shower
3 * breakfast
3 * dinner
3 * lunch
Entrance to the following attractions: Atlungstad Distillery, Hovelsrud farm, Kvarstad Sjokolade, tasting at Små Vesen and Noraker rakfisk, Bjørneparken and Kistefos museum.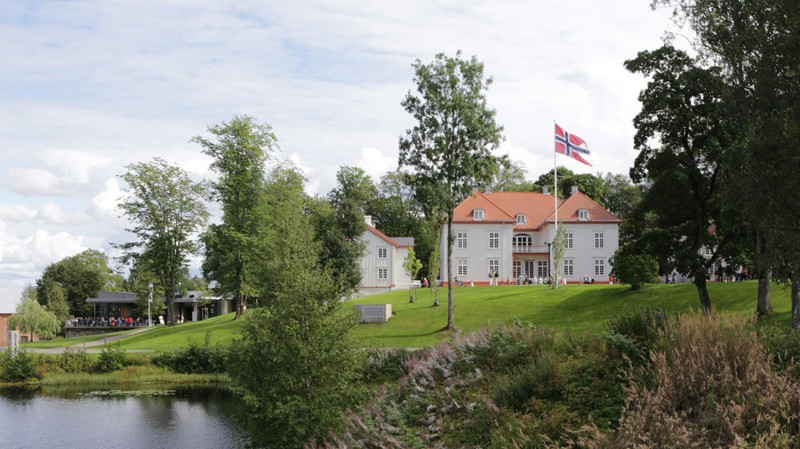 The Eidsvoll manor house. Photo: Eidsvoll 1814
day 1: oslo - brumunddal
Norwegian traditions
Arrival in Oslo Airport Gardermoen, Norway. You will be met at the airport by a driver and your guide from Askeladden Reiser. We travel from Oslo airport Gardermoen northwards to the Hamar region. Our first stop is Eidsvoll 1814. As the place where the Norwegian Constitution was drawn up and signed in 1814, Eidsvoll Manor House is one of Norway's most important national symbols. The Constituent Assembly was made up of 112 delegates, who gathered here from 10 April to 20 May 1814. The Assembly declared Norway an independent nation, after more than 400 years of union with Denmark, gave the country a constitution and elected a king. The Constitution is dated 17 May 1814, which is celebrated as Norway's national day. Lunch here at Eidsvoll.
A beautiful drive from to Hamar along the lake Mjøsa to Atlungstad Distillery. This is a unique cultural site where you get to experience Norwegian industrial architecture, the distillery history and Norwegian aquavit production for the past 150 years. We follow the process from the potato enters the building until the precious drops are bottled. Guide tour and tasting.
In the afternoon there will be some time to explore the town Hamar on your own. Hamar is a vibrant town with a variety of cafes and shops. Enjoy the town or take a walk along the shores of lake Mjøsa.
Check-in at Wood Hotel by Frich's. The hotel is the world's tallest wooden building with its 18 floors. In beautiful surroundings by the shores of Lake Mjøsa, you wake up the next morning refreshed and ready for good experiences. Dinner at the hotel in the evening.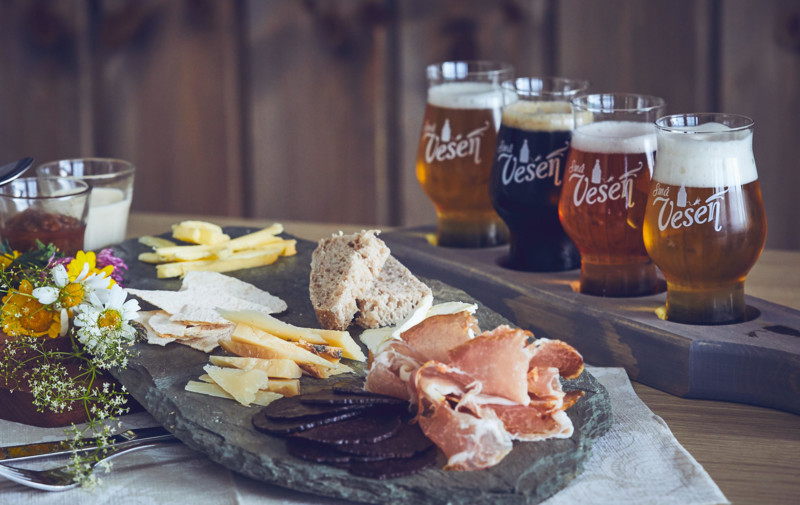 From the microbrewery Små vesen. Photo: Kreativ Strek
Day 2: BRUMUNDDAL – HELGØYA - VALDRES
A taste of Norway
Today, local tastes and cultural experiences are in focus. We start the day by visiting the beautiful farm Hovelsrud at Helgøya. The garden at Hovelsrud farm has been restored to its former 1840s glory. Among its accolades are the National Cultural Landscape Award for 2012 and the Europa Nostra Award for 2014. A tour of this beautiful and spectacular garden complex is a delightful experience. Stroll along gravel paths, between berry shrubs and fruit trees, and among pavilions and water features – with the glimmering Mjøsa as backdrop. You will also find a large, plentiful kitchen garden with historic plants and vegetables growing in beautiful rows and patterns. Surrounded by the beautiful lake Mjøsa, the road meanders through a lush, rolling cultural landscape and past large and small farms and beautiful gardens. A scenic drive through Helgøya and Næs before we arrive at Kvarstad Sjokolade, Rudshøgda.
The journey to Valdres takes us through farming landscape, woods and into more mountainous areas. We travel via Gjøvik to Valdres. Valdres has become the centre for Rakfisk production in Norway. Rakfisk is fermented fish. The history of the rakfisk dates to the Middle Ages. Rakfisk is protected by Geographical Designation. Other examples of products with Protected Geographical Designation from the EU are: Danablue (Denmark), Chorizo de Cantimpalos (Spain), Schwarzwalder Ham (Germany). Rakfisk is part of the old, Norwegian food culture that made it possible to preserve fish for the winter. We visit the producer Noraker Gård and their neighbour Små Vesen microbrewery for lunch and a guided tour.
Check-in at Gomobu Mountain Lodge. At Gomobu we enjoy high mountain views and delicious fresh mountain air before we go to the table for a tasty dinner. Gomobu's chef has a passion for traditional food. The menu varies according to the season and the chef combines traditional dishes with modern flavours.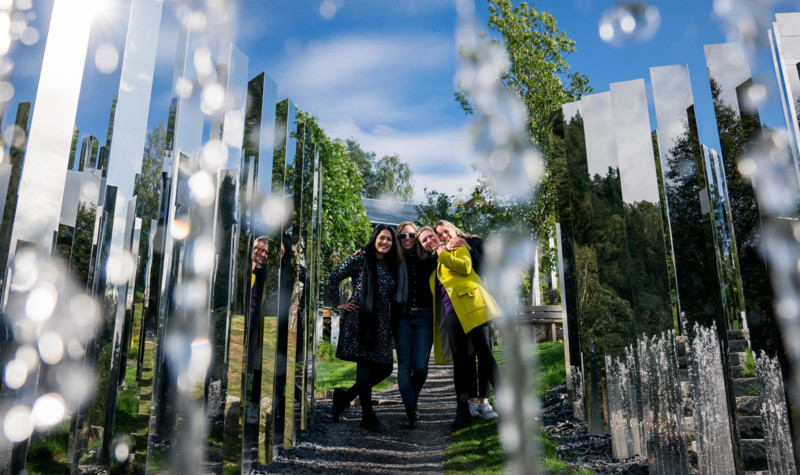 Fountain fun at Kistefos. Photo: Nikolas Gogstad Andersen
Day 3: VALDRES – HALLINGDAL – JEVNAKER – SUNDVOLDEN
Culture, art and galleries
We drive through beautiful mountain landscape in Valdres and down the Hallingdal valley to visit the Bjørneparken (Bear Park) in Flå. Get up close and personal with bears, elk, lynx, and other exotic animals! In Bjørneparken the presenters give animal talks and escort you to animal encounters. The animals include a variety of Norwegian predators and wild animals, as well as familiar domestic farm animals. They also have the largest crocodile exhibition in Norway, with 30 crocodiles, snakes, and tortoises. The animals are housed in large natural enclosures. You can watch the animals up close and learn about them from the dedicated presenters. Lunch after the visit at Bjørneparken.
In the afternoon we will visit Kistefos museum, an important cultural institution, housing various art exhibitions every year. Kistefos is a unique cultural destination in beautiful surroundings in Jevnaker. Kistefos was built on the former factory area of Kistefos Træsliperi AS, a wood pulp mill, and today consists of an impressive sculpture park, two art galleries, and an industrial museum. In 2019, the signature building The Twist opened, which has won several awards and nominations for its spectacular design. Overnight stay in Thorbjørnrud Hotel.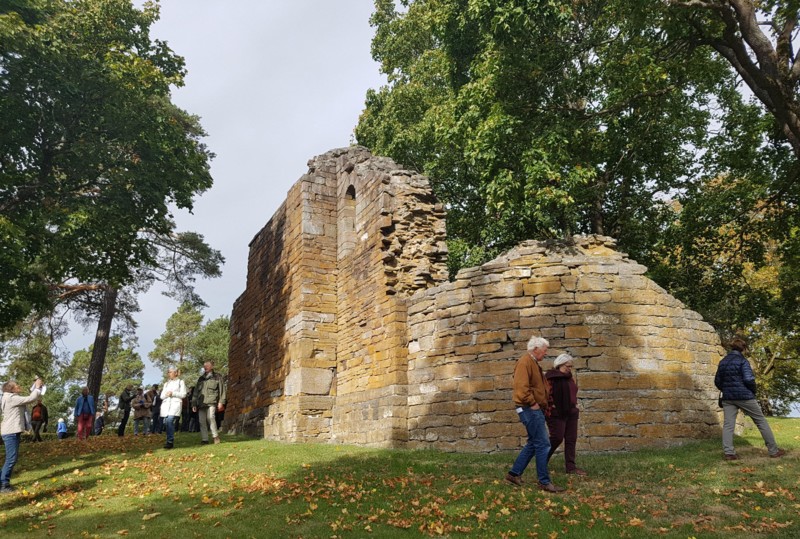 From the medieval ruins at Stein farm. Foto: Rolf Lie
Day 4: Jevnaker - Oslo
Open landscape
Wake up refreshed and satisfied after good days and experience. This morning we will drive to Krokkleiva, close to Kleivstua Hotel. We will stop at the viewpoint called the Queens view with a spectacular viewpoint overlooking the Tyrifjord lake and surroundings. On a clear day you can see the mountains of Norefjell, that hosted alpine skiing during the Olympics in 1952 in Oslo. We will also visit Stein Farm and look at the remainings of Stein church. From there we go to Oslo airport Gardermoen and leave our guests who will travel back home today. For those of you who choose to stay one or two extra nights in Oslo city, we will bring you to your chosen hotel. You can order your hotel on your own, or we will be glad to help you with reservations.

Booking
Want to experience this journey? Book your next holiday below.