Photo: Hans Hauge - Visit Innlandet
Highly recommended - book today
Lush landscapes and Norwegian countryside
Join us for a journey in lush landscapes, with green meadows and abundant gardens where you experience tasty and delicious Norwegian ingredients directly from the farmer himself. This journey showing Norwegian farms, Norwegian traditions, history, local producers and charming hotels gives a valuable break in a busy everyday life.
Get to know Norwegian traditions and Norwegian history.
We will visit museums and homes of famous artists. A journey through history and traditions combined with fantastic landscapes, nature experiences and local tastes from the various regions, gives lasting memories and a wish to experiences more of these hidden gems.
Highlights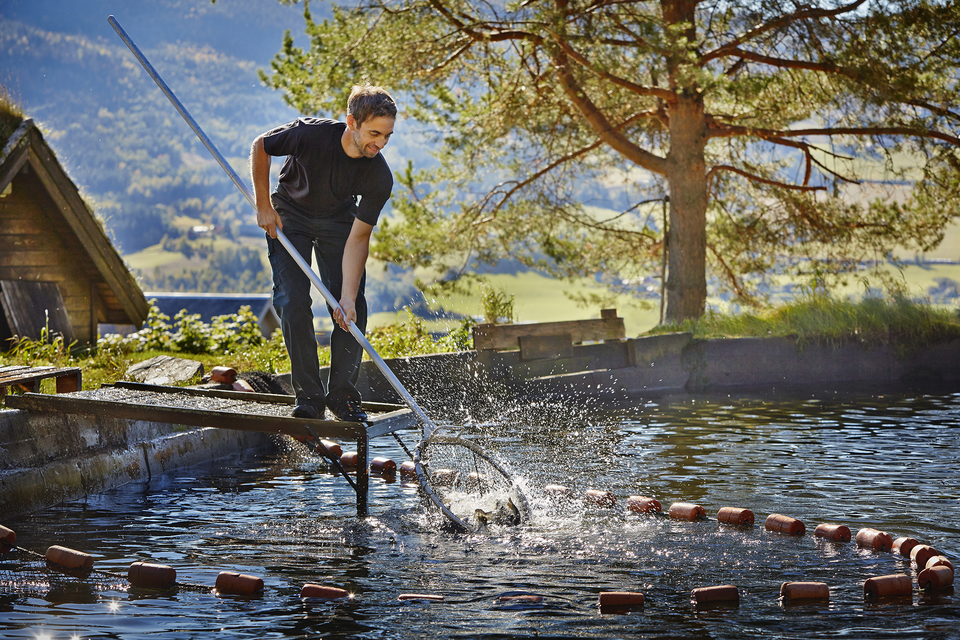 Experience Norwegian traditions.We will visit the Noraker farm, specialized in producing the Norwegian dish rakfisk (fermented fish).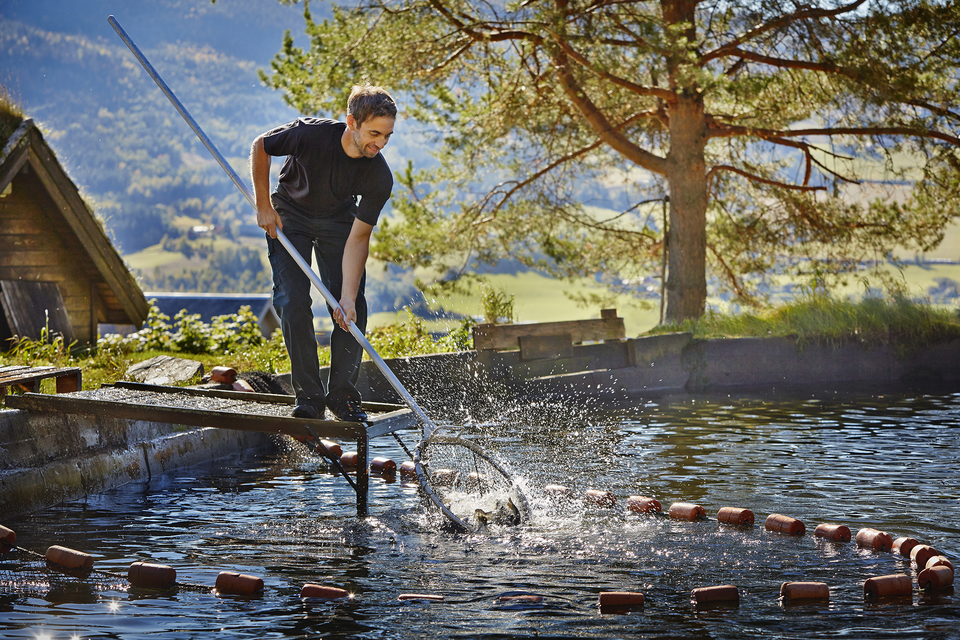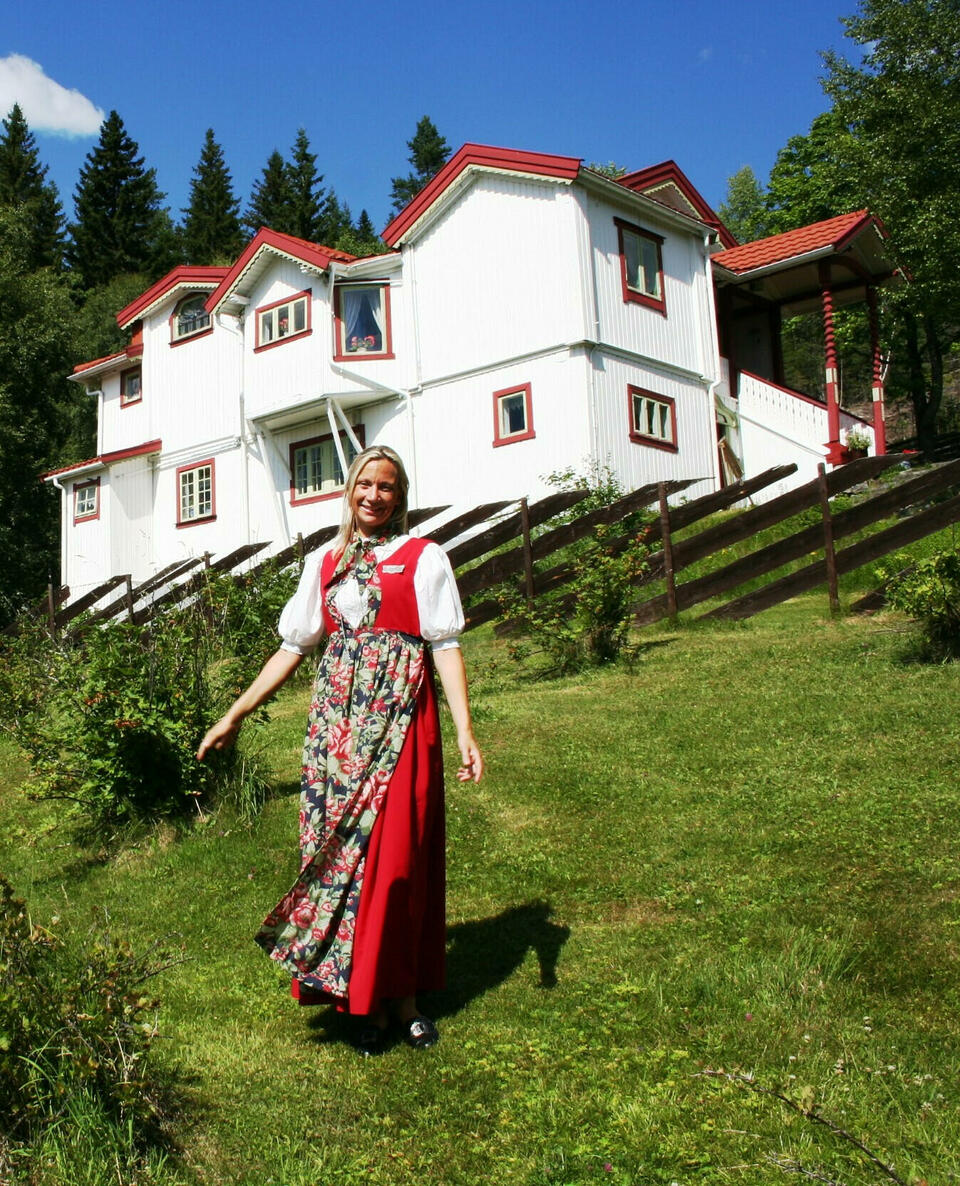 From Christian Skredsvig's home "Hagan", one of the country's best-preserved artists' homes from the golden age of Norwegian painting. The painter Christian Skredsvig (1854–1924) lived here for 30 years. Skredsvig was a famous painter and perhaps the most famous of the Norwegian artists in Paris at that time.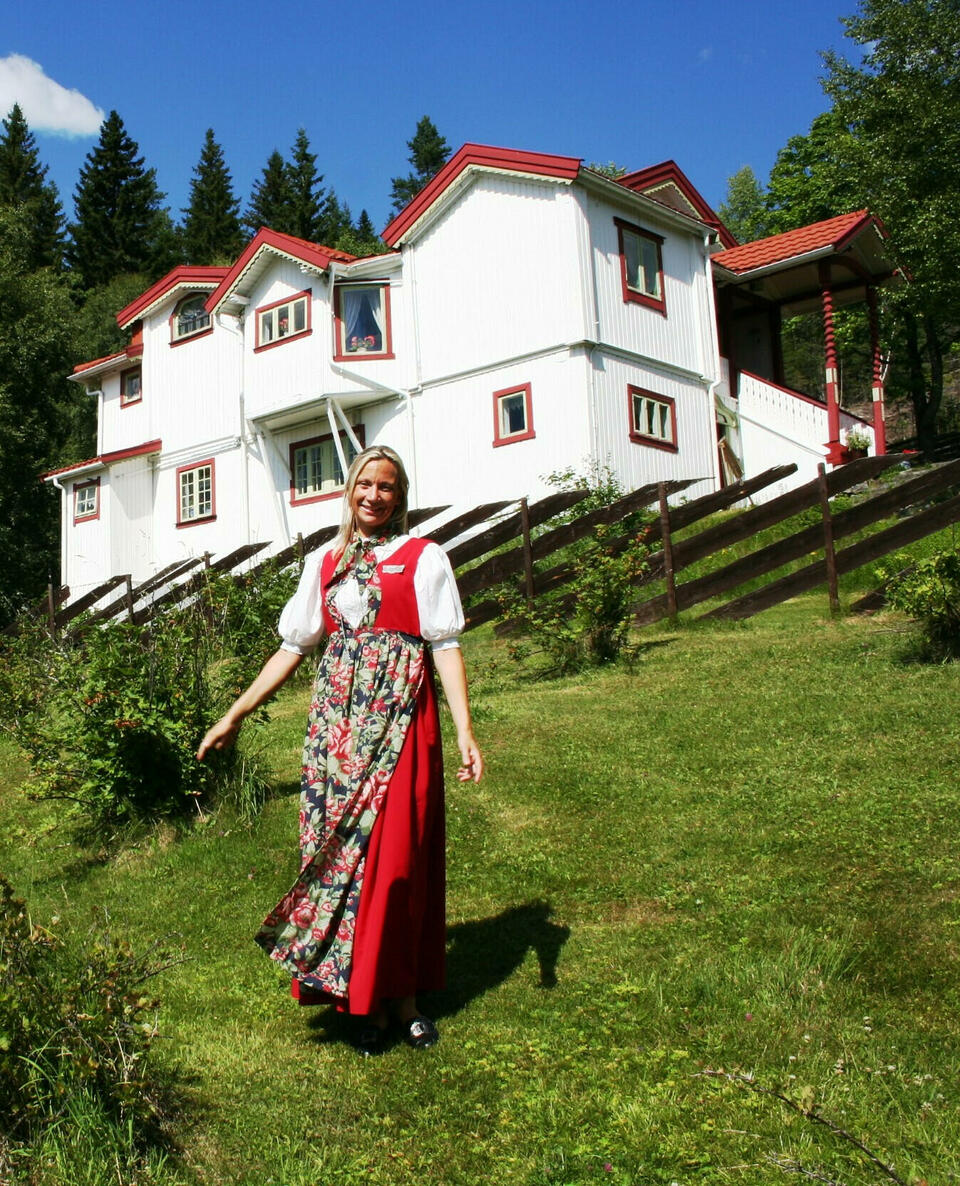 Photo: Christian Skredsvig's home "Hagan"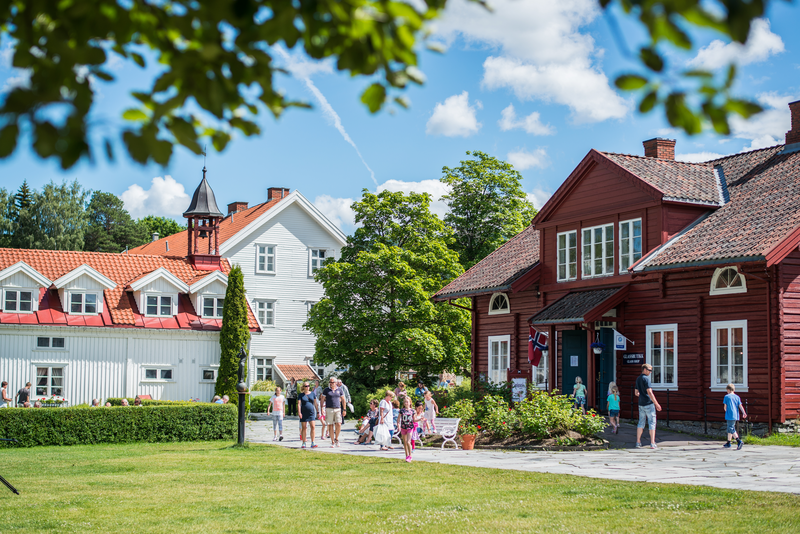 Visit Hadeland Glassverk getting an insight to the glasswork industry. You can even try glassblowing getting your own piece of art.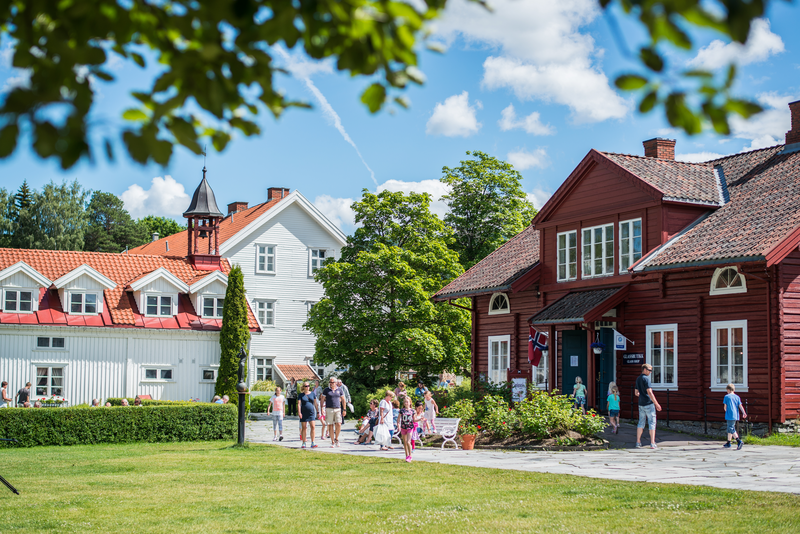 Hadeland Glassverk. Photo: Visit Norway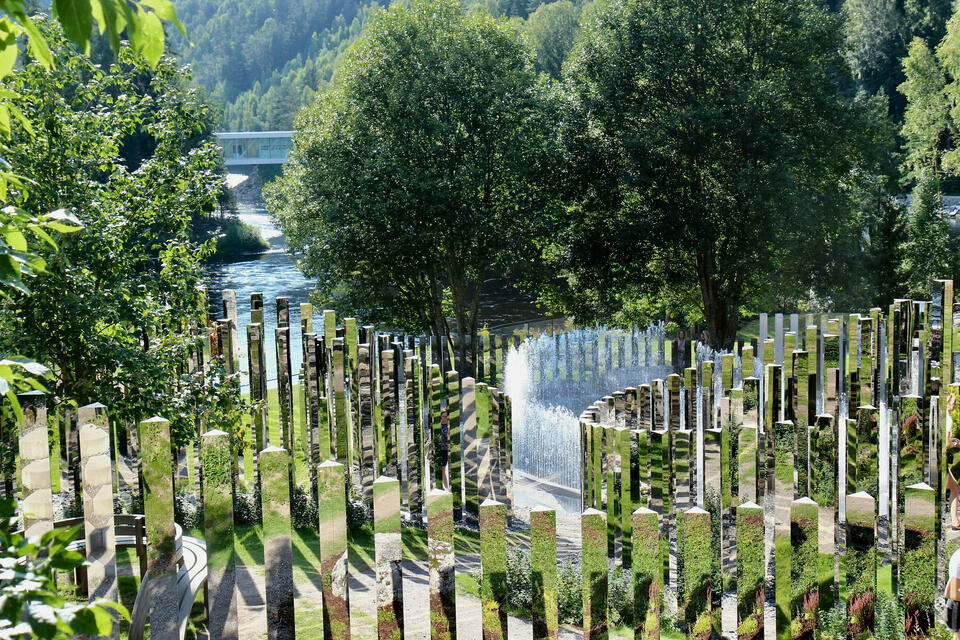 A joyful day visiting the scenic Kistefos Sculpture Park that has an impressive collection of works by internationally renowned contemporary artists.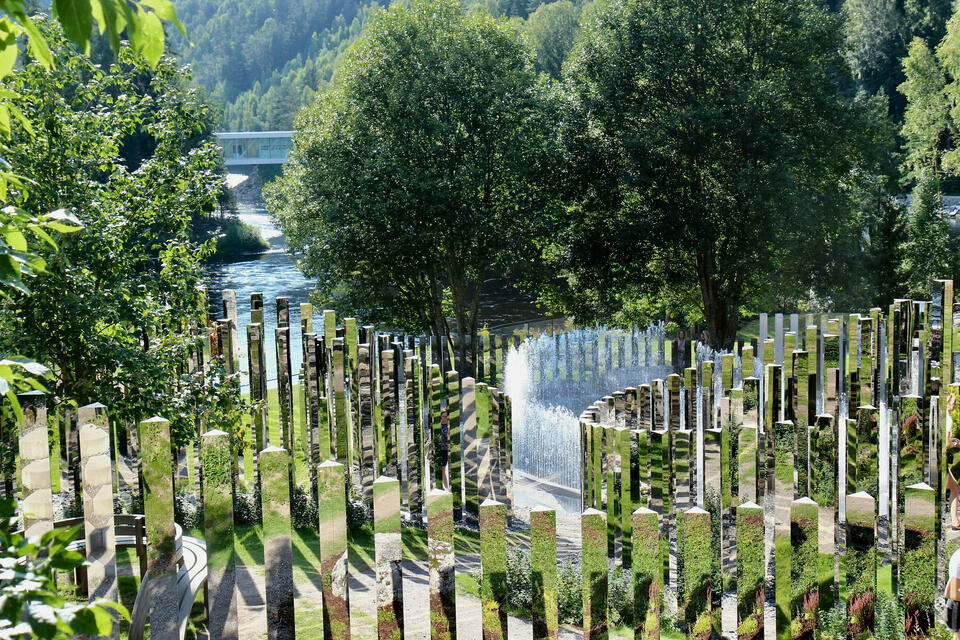 Photo by Arvid Høidahl on Unsplash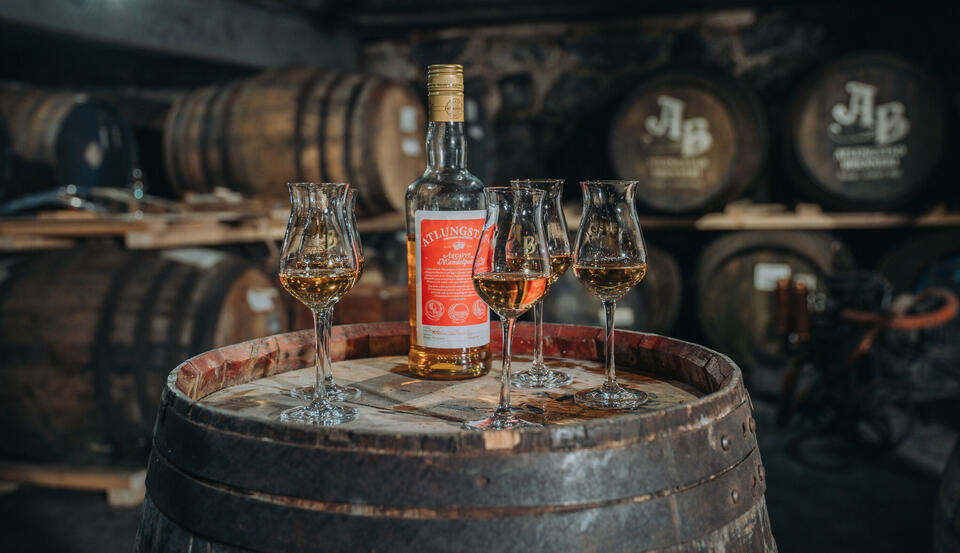 Get to know the Norwegian traditional liquor aquavit and Atlungstad distillery's 150 year old history.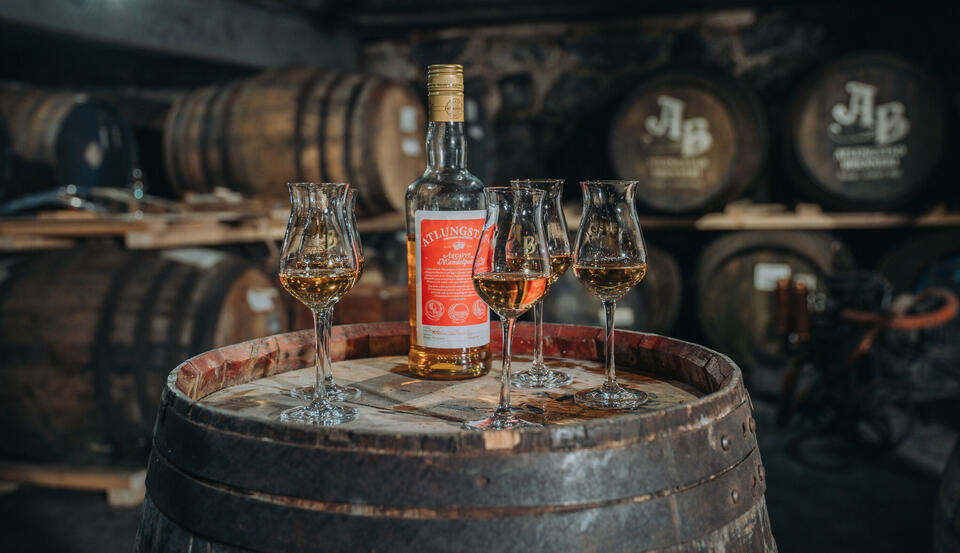 From the aquavit tasting at Atlungstad Distillery. Photo: Atlungstad Distillery
Hand-picked pearls of eastern Norway
 
We have carefully chosen places and sights that is worth a visit. Explore our chosen, recommended pearls of eastern Norway in the map below. 
Below you'll find our recommendations for this itinerary marked in red. White markers shows you other possibilities and their location.
In history, landscapes and wildlife
Day by day
Duration
7 days / 6 nights
Destinations
Oslo / Hamar / Lillehammer Valdres / Flåm / Hallingdal / Noresund / Hadeland / Oslo
Accomodation
Wood Hotel by Frich's
Gomobu fjellstue
Sole Gjestegård
Granavolden Gjæstgiveri
Additional costs
Included
Bus transportation in comfortable coach
6 nights, hotel accommodation incl. breakfast and dinner
Tour guide
3 lunches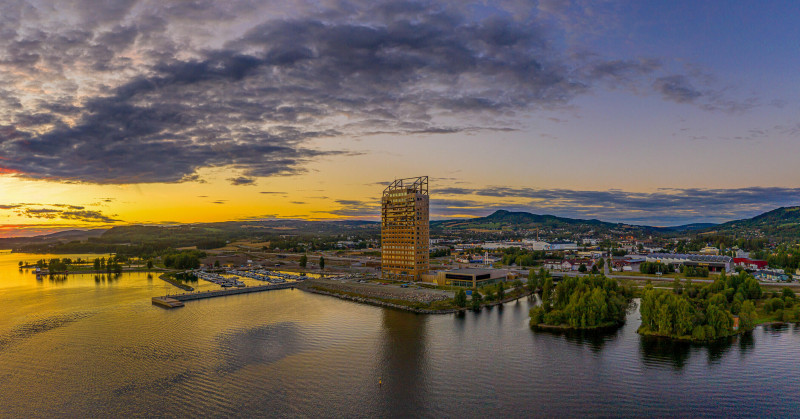 Wood Hotel by Frich's. Photo: Sven Erik Hoff - Frich's Management AS
day 1: oslo - brumunddal
Norwegian distillery traditions
We travel from Oslo airport Gardermoen northwards to the Hamar region approx. 1 hour from the airport. Our first stop is the Atlungstad Distillery. This is a unique cultural site where you get to experience Norwegian industrial architecture, the distillery history and Norwegian aquavit production for the past 150 years. We follow the process from the moment the potato enters the building and until the precious drops are bottled. Guide tour and tasting.
Check in at Wood Hotel by Frich's, newly opened in 2019. The hotel is the world's tallest wooden building with its 18 floors. Dinner at the hotel in the evening.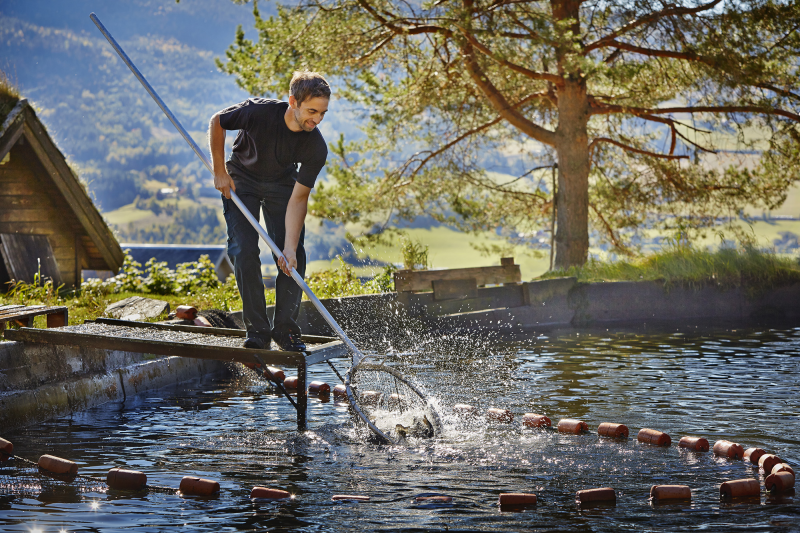 At the Noraker farm, fishpond. Photo: Noraker Rakfisk
Day 2: brumunddal - Lillehammer - Valdres
Local produce and mountain pleasure
In beautiful surroundings by the shores of Lake Mjøsa, you wake up refreshed and ready for good experiences. A beautiful morning drive alongside Lake Mjøsa, to the city of Lillehammer. We visit Maihaugen, Norway's largest open-air museum outside of Oslo. Lunch.
Next, we travel to Valdres, who has become famous as the centre for Rakfisk production in Norway. Rakfisk is fermented fish. The history of the rakfisk dates to the Middle Ages. Rakfisk is part of the old, Norwegian food culture that made it possible to preserve fish for the winter. We visit the producer Noraker Farm and their neighbour Små Vesen microbrewery.
We drive through Fagernes and check in at Gomobu Mountain lodge. At Gomobu we enjoy high mountain views and delicious fresh mountain air before we go to the table for an exciting dinner. Gomobu's chef has a passion for traditional food. The menu varies according to the season and the chefs combine traditional dishes with modern flavours.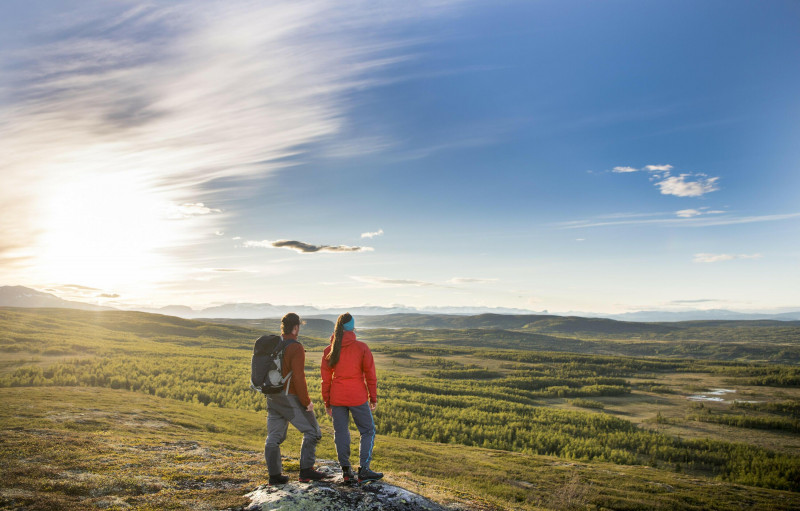 Views to the mountains. Photo: Gomobu Fjellstue
Day 3: Valdres - Flåm - Valdres
Flåm
Today we will visit the fjords in Aurland and Flåm. First, we drive through Gol and Hol and over the mountains to Aurland, with a short break along the way.
The Flåm railway is one of the world's steepest railway lines on normal track with a height difference of 864 metres and an average gradient of 1 in 18, it is proof of the most daring and skilful engineering exploits in Norwegian history. The 20 km long railway line has 20 tunnels in total, most of them excavated by hand. There is even a horseshoe-shaped tunnel that spirals in and out of the mountain. Departing at Flåm station the beautiful Aurlandsfjord is only a few metres away. The journey through the steep and narrow Flåm valley, with views of mighty waterfalls, picturesque mountain farms and tall peaks, is considered one of the most beautiful rail journeys in the world and is one of Norway's major tourist attractions. Lunch in Flåm included. On the way back we drive through the Lærdal Tunnel, 24 km long, the longest tunnel in the world. We stop at Borgund Stave church before returning to Gomobu and dinner.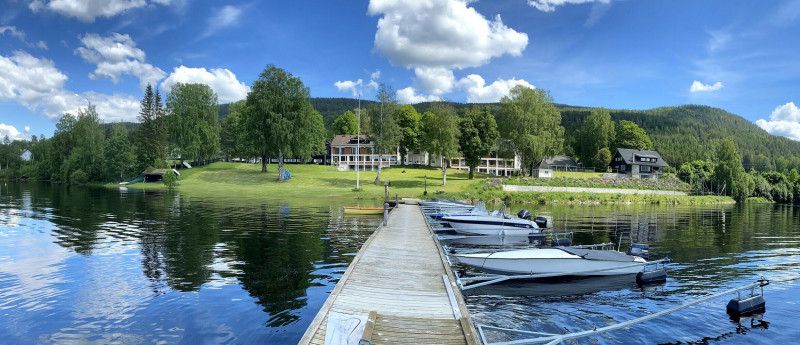 Photo: Sole Gjestegård
Day 4: Valdres - Hallingdal - Noresund
Wildlife
We drive to Hallingdal and visit the farm Langedrag where they keep wolves and lynx, moose, reindeer, artic fox and more. This is truly a unique experience where you get close to the animals. Our next stop is Bjørneparken in Flå, here you can experience bears, lynx, moose and crocodiles. Lunch on your own in the park. In the afternoon, the boat Kryllingen is waiting to take us on Lake Krøderen, to our hotel Sole Guesthouse, where we stay two nights. Dinner in the hotel.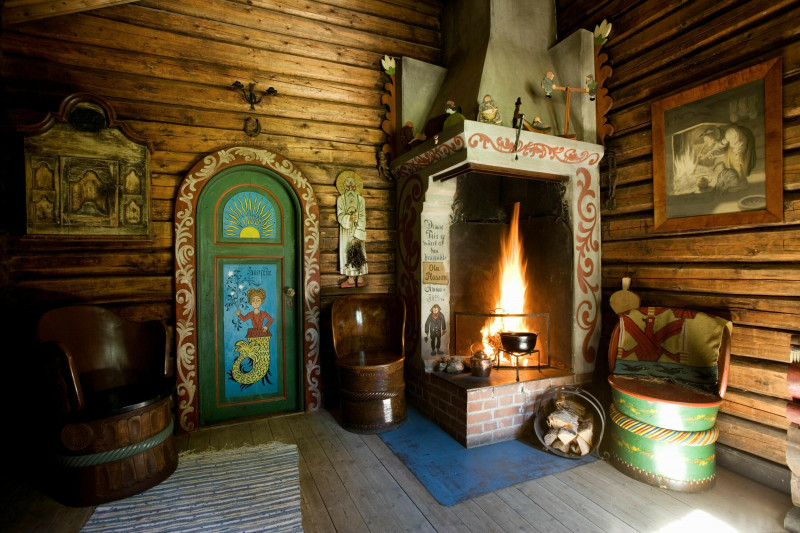 Photo: Lauvlia, home of the painter Theodor Kittelsen
Day 5: Noresund - Modum- Eggedal - Noresund
Home of Norwegian artists
Our excursion for today is to Blafarveværket where they produced Cobalt. From 1773 to 1893, the Blaafarveværket and the Cobalt Mines were the workplace of thousands of people who had one task: to supply the world with the most beautiful blue colour. Today you can experience the history of the preserved Cobalt Mines and the built environments through guided tours, cultural trails, art exhibitions, exciting shops and cosy eateries in green surroundings.
Lunch on your own in one of the restaurants.
Next stop is Lauvlia where the Norwegian artist, Theodor Kittelsen lived. Th. Kittelsen is one of Norway's most beloved artists and is perhaps best known for his fairy tale drawings and atmospheric paintings of people and trolls, animals and landscapes. The artist's home is today the most personal memorial we have after Theodor Kittelsen.
Our final stop for today is "Hagan", one of the country's best-preserved artists' homes from the golden age of Norwegian painting. The painter Christian Skredsvig (1854–1924) lived here for 30 years.Skredsvig was a famous painter and perhaps the most famous of the Norwegian artists in Paris. He won the highest award, the gold medal, at the Salon in Paris in 1881 for his large painting of a French farmhouse, "Une ferme a Venoix" purchased by the French state. Skredsvig lived in Paris for six years before moving home to Norway. From Hagen, we travel back to the hotel. Dinner at Ringnes farm, close to the hotel.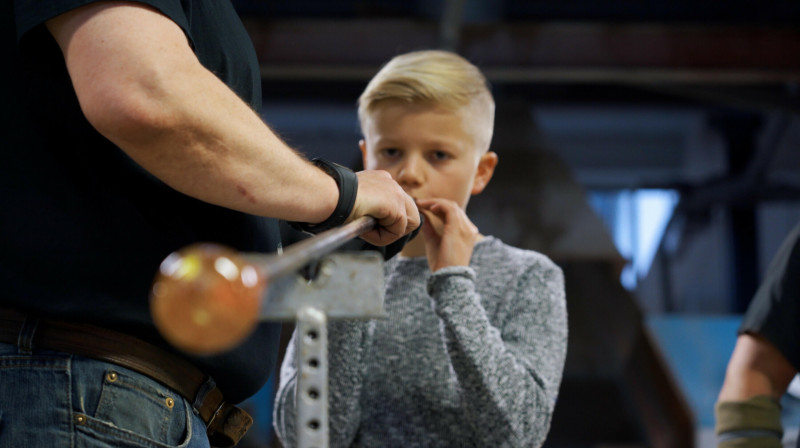 Hadeland Glassverk. Photo: Hans Hauge Visit Innlandet
Day 6: Noresund - Jevnaker - Hadeland
Art, galleries and sculptures
Two large tourist attractions in Norway; Hadeland Glassverk and the Kistefos Museum are today's next destinations, both being important cultural institutions housing various art exhibitions every year.
Kistefos is a unique cultural destination in beautiful surroundings in Jevnaker. Kistefos was built on the former factory area of Kistefos Træsliperi AS and today consists of an impressive sculpture park, two art galleries and an industrial museum. In 2019, the signature building The Twist opened, which has won several awards and nominations for its spectacular design.
Hadeland Glassverk has been producing glass since 1765 and is today a major attraction with many shops, exhibitions, activities, museum and various art exhibitions. Lunch at Hadeland Glassverk.
We will now leave for Granavolden and our hotel here. In the middle of the historic environment and beautiful cultural landscape, right next to the Sister Churches at Granavollen, we find Glasslåven Art Centre- a protected classic red barn from the 1880s which has been converted into an art centre. The barn now houses a glassblowing studio and 14 workshops for professional artists and craftsmen. Glass artist Ulla-Mari Brantenberg has been involved since the start. Today, several artists, writers, a composer and a framer are among those who have their daily workplace here. Dinner and overnight stay.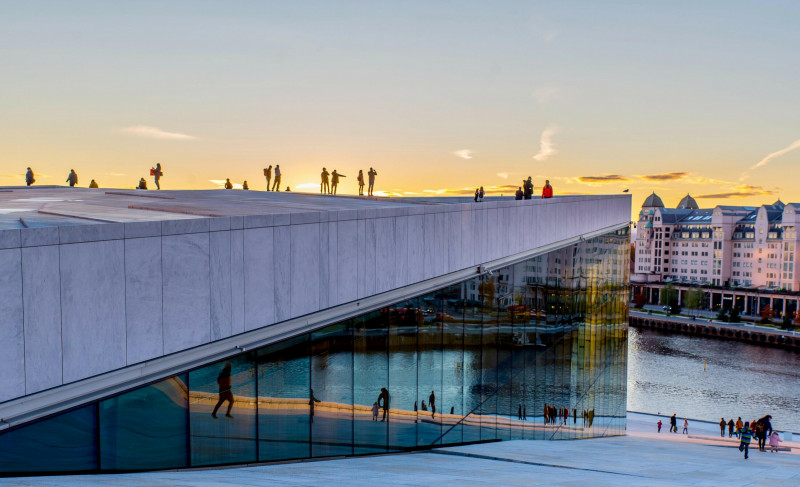 Photo by Arvid Malde on Unsplash
Day 7: Hadeland - Oslo for departure
Lasting memories
Visiting the two churches in Granavolden before returning to airport and the flight back home.
Possible add-on, depending on the flight departures:
a visit to the city of Oslo.
Booking
Want to experience this journey, but no booking options available? This trip is not for sale with any tour operator yet. Please contact us.